TITANIS
Titanis specializes in the development of modern computer technologies in cooperation with interdisciplinary research teams . We use technology and solid scientific knowledge to create products that are needed and useful.
Meanwhile, we constantly develop our competence, realizing ambitious projects that bring science and business together.
TEAM
Maciej Pawlisz
CEO/CTO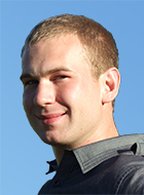 His task is designing computer systems in such a way that the software develops in the optimal direction. This optimization results in our work being of the highest quality, reduces product development time and ensures they can be easily adapted to constantly changing requirements. He gained part of his experience he gained during a one-year scholarship in the USA. In his free time he travels and sails.
Marek Kruszyński
CPO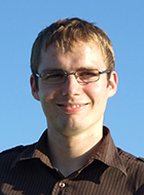 Responsible for the final shape of our product, its usability and direction of development. His job is to help users choose solutions that suit them best. He also takes care of sales and acquiring new partners. He likes challenge and in his free time he likes active recreation.